Electro-acoustical Composition for 4 Channels (17 min)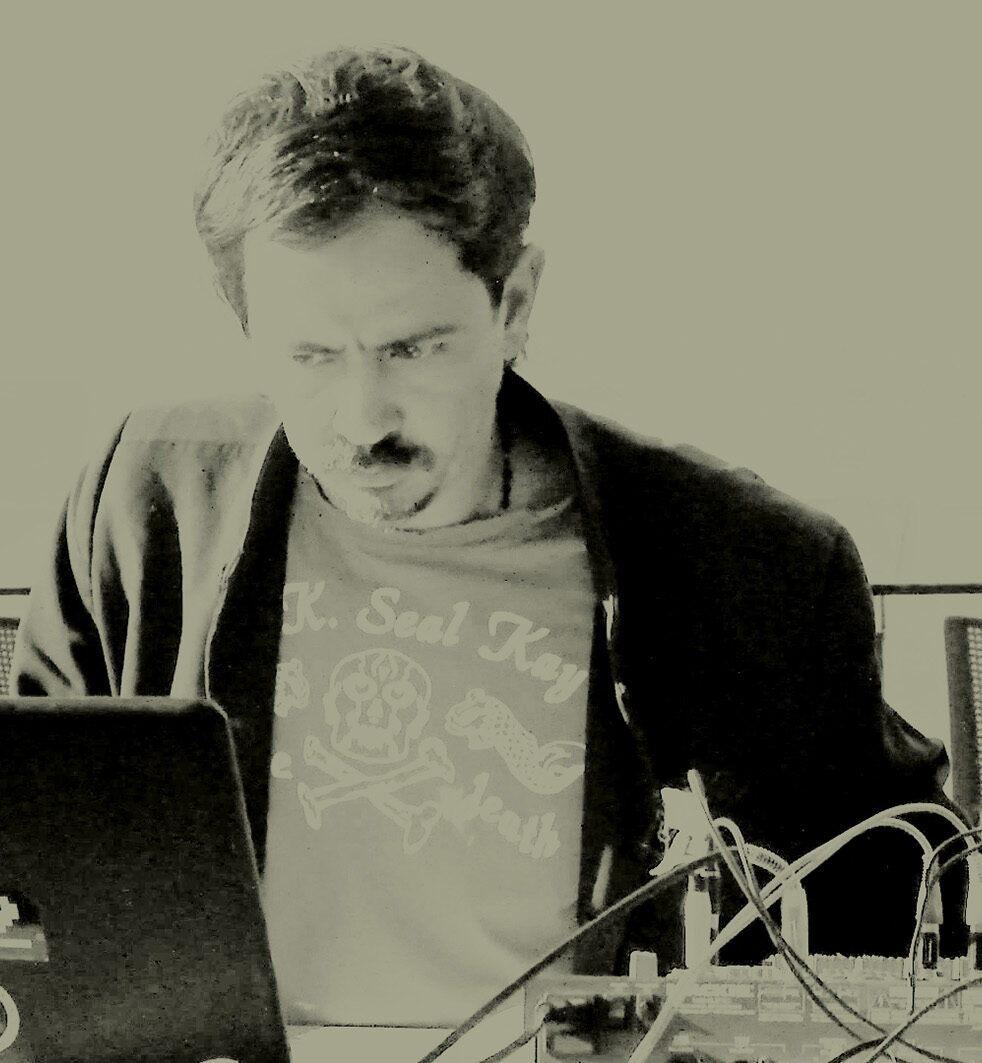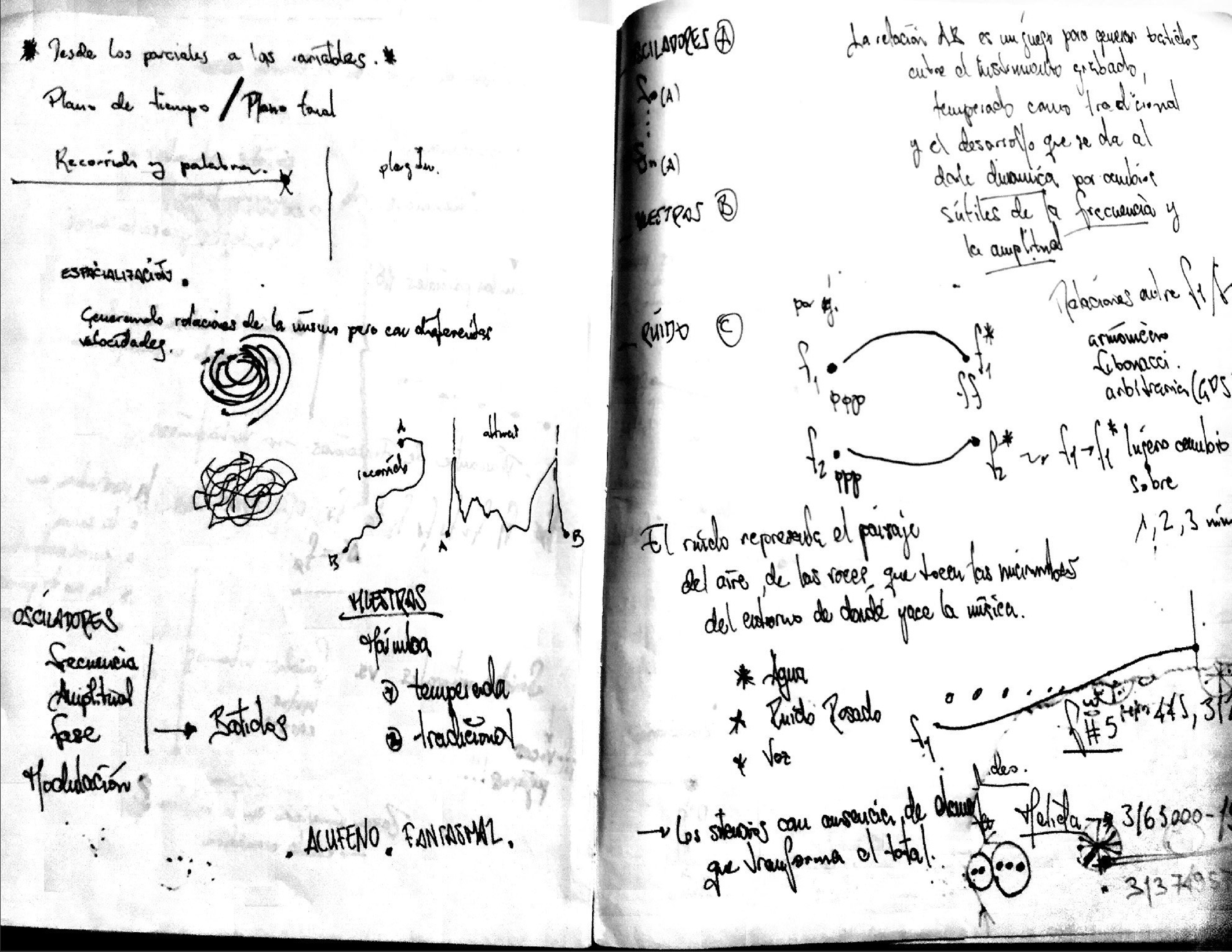 As part of an international artist-in-residence program of the National University of Colombia in Bogotá at the Faculty of Fine Arts I did a research on the archaeology of sound by exploring the sonority and materiality of the Marimba de Chonta, a typical instrument of Colombia's Pacific Coast – by combining his traditional tuning system with sound synthesis pointing into the danger of extinction that is actually going through.
[E]
La pieza electroacustica se entiende como una exploración de la anatomía sonora de la marimba de Chonta. Utilizando sampleos de marimba con afinación tradicional y cromáticas, así como osciladores harmónicos y síntesis de ruido blanco consiste el concierto (des)terrorizandome (disonancias) se crea un instrumento de improvisación por ordenador, que así mismo crea un espacio sonoro compuesto de coincidencias acústicas
En una suerte de sonificación se usan datos de trayectorias, textos y grabaciones suministrando la lógica interna de la composición sonora. Las frecuencias de los diferentes osciladores armónicos cambian ligeramente según los datos recorridos de trayectos grabados por el GPS.
El concierto fue concebido para mostrarlo con 4 canales satelitales que rodeaban al publico mas un canal para las frecuencias mas bajas.
inventar / paisaje / escritura
Las coincidencias en el plano espectral del sonido generan batidos acústicos que yacen cuando dos ondas osciladores tiene frecuencias ligeramente diferentes causando en el espectro frecuencia otros componentes que antes no estaban. Ese fenómeno fantasmal lo use para generar cambios de timbre de un paisaje sonoro que reflejara esa lógica interna del sonido de la marimba. También me propuse de romper con aquella razón numérica en la básica con escalas cromáticas, para entrar en un plano micro tonal.